Changing conditions demand changing skills on North Slope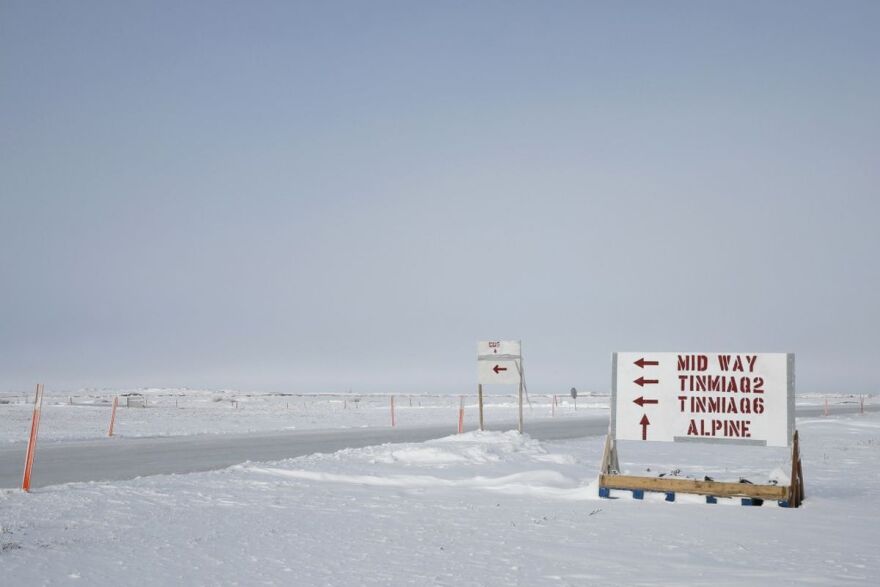 Industry leaders are becoming increasingly bullish on Alaska oil. Prices for the state's crude have been steadily on the rise, and companies are beginning to increase investments. That means more jobs for Alaskans, but the kinds of new jobs in the industry could be changing.
New exploration on Alaska's North Slope is giving companies a lot to be hopeful for. ConocoPhillips in particular is so hopeful that its Vice President of North Slope Operations and Development, Lisa Bruner had to give a disclaimer that the rosy outlook she presented to a joint meeting of the Kenai and Soldotna Chambers of Commerce shouldn't be used to go out and start snatching up stocks.
Conoco has drilled six new wells in the National Petroleum Reserve, and they show promise, to the tune of perhaps 300 million barrels of recoverable oil. But drilling and operating in remote northern Alaska isn't the same operation it used to be. The winter season is contracting, giving companies less time to do their major work on solid ground. That's just one example of changing conditions, and Bruner says technology is the key to handling those changes.
"You think about going to a YouTube video if you have to fix your washing machine at home and how easy that is, part of our challenge is figuring out how to take technology that we use day in and day out, to what we do every day, day in and day out on the North Slope. That could be logistics planning, that could be our machinery up on the slope; any of those opportunities that would benefit from advanced technology could make a significant difference."
And eventually, it could make a significant difference in the types of jobs the company will need filled. Some of that new technology is allowing oil producers to leave a smaller footprint, which means fewer workers needed onsite. Automation is a popular word when talking about new development, but Bruner says that doesn't necessarily mean fewer jobs, just different ones.
"I think it changes the scope of a person's job. So if I think about our people, our people are our most important asset. What do you want our people doing, what do I want our people doing? I want our people doing the most important work that we have, which is solving problems. If I can automate the things that are more routine, then I can take the people that I have and put them in areas where they can be solving the more complex problems. If they can start looking at data to a degree, even beyond what we currently do today, and they can look for hotspots, trends, whatever the case may be, then they can be focused on, instead gathering the data, solving the problem that they learn from the data. So, it's not so much that we would have less people, I just think people would be doing different work."
Like any company trying to stay ahead of the curve, data analytics is a growing part of what Conoco is doing.
"It's becoming a very important skill set for us, for sure. It's got a lot of opportunity for us and a lot of promise within the company."
Equally, and perhaps more important, though, is investment to bring all that technology online. Bruner says they've been courting investors on the new North Slope projects and production could begin by 2020 or 2021.