Econ 919 — Libraries find new ways to fundraise
Each of the Kenai Peninsula's cities has its own public library. But folks living in unincorporated communities need not travel all the way to Kenai, Soldotna, Seward or Homer to borrow a book.
Anchor Point, Cooper Landing, Kasilof, Moose Pass, Nikiski and Ninilchik have their own libraries. Unlike their city-funded counterparts, these libraries rely on grants and donations for support.
Which has come with its own challenges during the pandemic, said Virginia Morgan, assistant director of the library in Cooper Landing.
"Cooper Landing Community Library, it's unique in the fact that we do not have a city or a borough that provides any funding for our library," she said. "We get a grant from the state. It's usually somewhere between $6,500 and $7,000 and we're required to provide a match for that grant. And that provides our entire operating budget."
To come up with its share of the funds, the library holds an annual fundraiser. It's a catered dinner at the Sunrise Inn and around 100 people — a sixth of Cooper Landing's population — attend. Tickets are $110 each.
The library has been holding the sweepstakes for three decades.
"But this year, well, with the pandemic, number one, but also the last couple years especially with the fire and the pandemic, our seasonal employees in this little town have been hit hard," she said.
Morgan said they didn't want people to feel pressured to buy tickets. Instead, they put out a request for donations.
"I know we'll make it because we have a very generous community and I know that there's going to be people that are going to be donating," Morgan said. "And even if we don't make that entire match, I'm hopeful we will get half of that in donations and use our savings to cover the rest."
Previously, the Cooper Landing Community Library also relied on grants, from organizations like the Rasmuson Foundation, to fund infrastructure updates. The library is completely volunteer run.
Municipal libraries receive the vast majority of their funds from their home cities. Kenai Community Library Director Katja Wolfe said the library has not seen cuts to its budget during the pandemic.
But like the library in Cooper Landing, the Kenai library had to rethink its fundraising.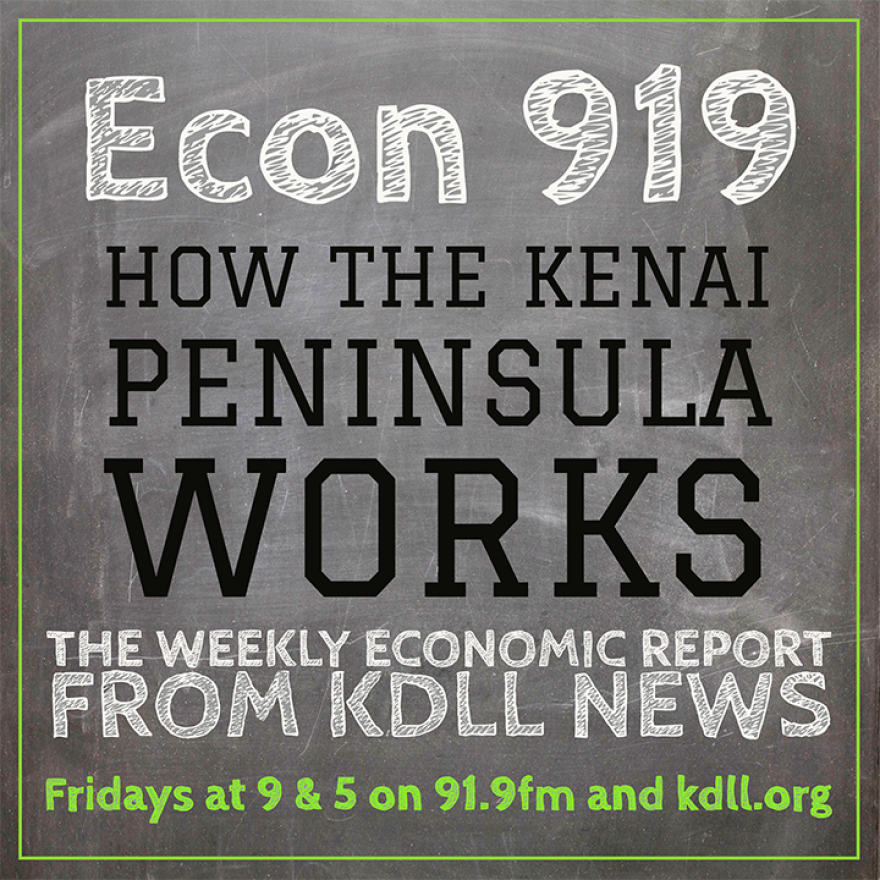 "The Friends of the Kenai Community Library, that's our fundraising arm," Wolfe said. "They, of course, have been a little bit limited this year. Because we usually do a big book sale in the summer, and that kind of got canceled because of the pandemic."
Wolfe said the group has still been able to do some book sales at the library.
Usually, the library will put money from that fundraiser toward in-person programs and events, most of which are not happening this year. But the library has found a good use for the funds.
"We're still trying to purchase some supplies that we can give to our patrons and these really cool DIY kits, and that's where the Friends come in," Wolfe said.
Wolfe says they're sending out craft kits and games to patrons, and giving prizes to folks who successfully complete certain puzzles.
Late last month, the Kenai library scrapped its late fees, a practice that's becoming increasingly common nationwide to make libraries more accessible. Wolfe said it will hardly affect the library, financially.
"It was a very small percentage of our budget, I think it was about 0.5 percent of last year's budget that we took in," she said. "Also the other thing that usually happens is taking in the money, collecting the money, is actually quite labor intensive. And really what we decided as a staff was we would rather spend that time interacting with our patrons."
The Cooper Landing Community Library has never charged late fees. They rely on something a tad more unconventional.
"We have a really adorable large piggy bank in our library, and we always tell people if they bring things back late to feel free to, 'Feed the pig,'" Morgan said.
Pretty hard to say no to that.