Econ 919 — Workforce web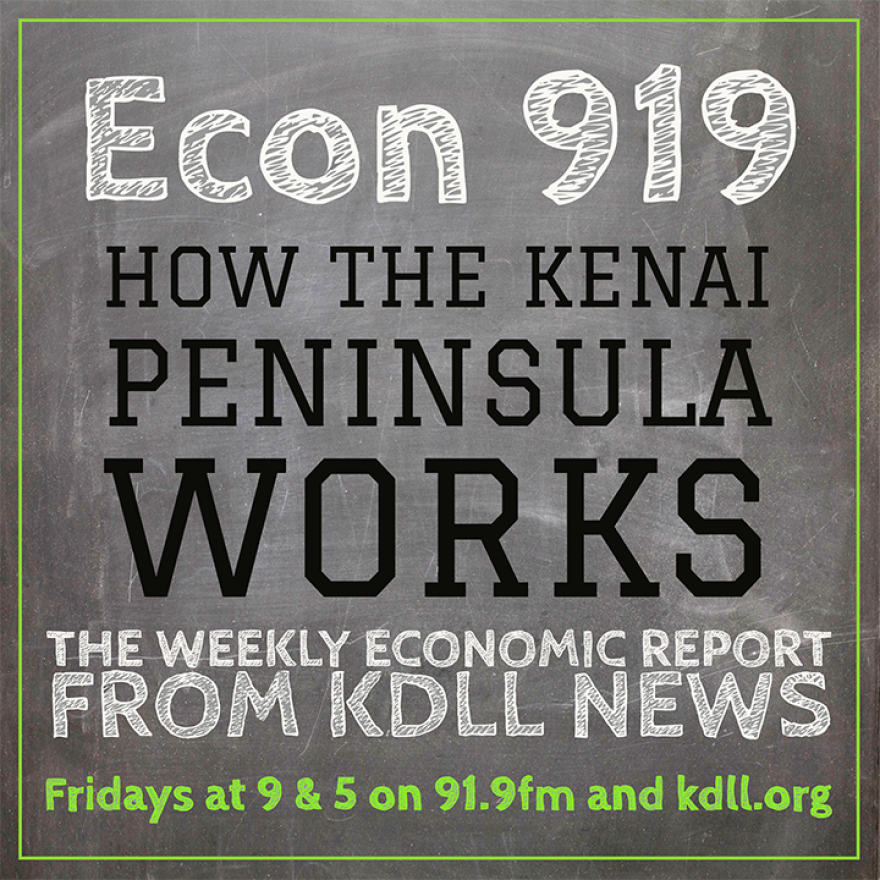 Somehow, between helping with the census and distributing tens of millions in Alaska CARES funding, the Kenai Peninsula Economic Development District also built a website.
It's called "Kenai Peninsula Workforce" and it's a site for connecting peninsula residents with job opportunities and training. It goes live next week.
"What started the whole thing was over the last couple years, we've looked at different kinds of jobs here on the peninsula," said Tim Dillon, KPEDD's executive director.
"And one of the main focuses we wanted was, 'How do we make sure that our residents of the Kenai Peninsula were prepared for these jobs? And qualified for these jobs?'"
Generally, the Kenai's Peninsula workforce is shrinking. And like the rest of Alaska, it's also lost jobs due to the pandemic. The Alaska Department of Labor estimates the Gulf Coast lost 2,300 jobs from December 2019 to December 2020. But even prior to that, jobs had been declining steadily for a number of years.
The peninsula also has an aging population and an out-migration problem. Organizations like KPEDD are trying to attract and maintain a steady local workforce.
The new website outlines specific steps applicants can take to make sure they're qualified for jobs and careers with peninsula-based companies. Job postings are embedded through the Department of Labor job search site and there are links to scholarships and training programs.
KPEDD Programs Manager Caitlin Coreson oversaw the project. She thinks the most popular industries on the site will be healthcare, maritimes trades, culinary arts and aviation.
"And if you'll click on one of those industries, let's just say healthcare, it will show you the top jobs in healthcare, the degree certification requirements for that job, if there are apprenticeships or if there are training programs, where those are that are available in the region; the wages for those jobs," she said. "And then just a brief overview of those jobs and potential scholarship opportunities."
That's helpful for those who know what they're looking for. The website also has a function for those who need direction.
"Say you don't have a clue what you want to do," Dillon said. "And if you go back to when you were 16 or so, most 16-year-olds didn't know what they wanted to do, where they wanted to go to school. You can actually take an interest test right off of the website. And whether you're in high school, or whether you're 40 years old and you just got released from your job and you're trying to figure out, 'OK, what am I going to do, what do I enjoy?' Those kinds of things were really important for us."
For students, there's also a page for building a cover letter and another for building a resume.
Coreson also thinks the website could be helpful for employers who are looking for potential hires.
"So if AVTEC is training, and maybe I didn't know that before, but using the website I see that AVTEC is training for those jobs," she said. "I could then reach out to AVTEC and have them connect me with students."
"And that brings up a good point," Dillon said. "One of our first meetings that we had, we were trying to understand who was doing what. So we had all these people around the table and all of a sudden, people realized that there were two different parts of this one program and each of the organizations didn't know the other organization had the other half. And now, they're working together on things."
Usually, KPEDD might compile industry information and opportunities in a report. But Coreson said they hope the website is a more dynamic way of getting it all across.
"As soon as we would write a report, it would be outdated," she said. "Because there are so many resources and those resources are constantly changing. So to have a website that has embedded links to those resources, as those resources change, our website stays up to date. And we can always add additional resources on there if we need to, but I think that's a huge benefit to having a website like that."
The Kenai Peninsula Workforce website launches Feb. 17.
That same day, KPEDD is opening a survey for local businesses. Later, in March, it's conducting a survey of residents.
"And both of these surveys are going to really help us as we're looking at our comprehensive plan for the next five years for the Kenai Peninsula," Dillon said.
That will all be on the KPEDD website next week at kpedd.org.