AIDEA, AEA bring economic development funds to peninsula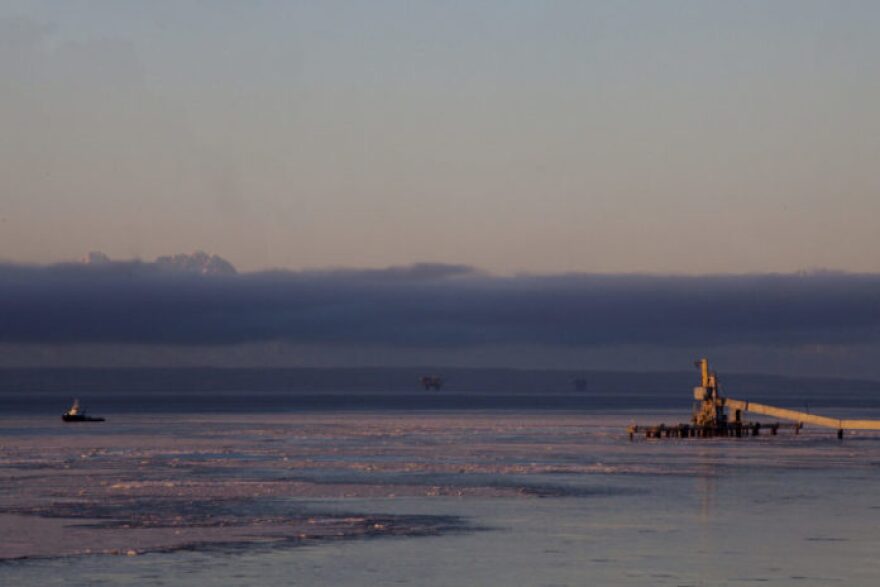 The Alaska Industrial Development and Energy Authority, or AIDEA, is a state-owned corporation that focuses on economic projects meant to create jobs and diversify the state's economy. It uses its own revolving fund to generate loans and fund projects, meaning it doesn't draw funding out of the state unrestricted general fund, which the Legislature allocates for the budget every year.
Last year, one of its projects was to distribute relief funds from the federal CARES act to help struggling businesses through the COVID-19 pandemic. About $282 million went out, $15.4 million of which came to Kenai and Soldotna businesses.
"Overall under that program, and with Tim's (Dillon, executive director of the Kenai Peninsula Economic Development District) help and his ties to the local community, on the Kenai Peninsula, over 1,053 businesses were assisted through that program," said Alan Weitzner, the executive director for AIDEA. "About $52 million was advanced, and what I have to highlight through the efforts of Tim and his staff, that is very close to the numbers for businesses reached in Anchorage."
Those were grants, but AIDEA also does a lot of loans and project financing for economic development all over Alaska. In Cook Inlet, for example, AIDEA issued about $7.5 million in loan funds to HEX, a new oil and gas developer that bought the Kitchen Lights Unit field after previous operator Furie went bankrupt. Weitzner said that project is estimated to generate about 21 full-time jobs and help to generate more competition in the Cook Inlet gas market, which is currently dominated by Hilcorp.
"I think it's important that we have multiple producers in the Cook Inlet that provide competing volumes that ultimately reduce the cost of gas for Cook Inlet that we all use, and, more importantly, they engaged and brought on 21 full-time Alaskans," he said.
AIDEA also financed the drilling rig for BlueCrest Energy, Inc., which operates the Cosmopolitan oil and gas field just offshore of Anchor Point. BlueCrest produces oil that is trucked up the highway from Anchor Point to Marathon Petroleum's refinery in Nikiski. The company's plans to use fracking drew some controversy among southern Kenai Peninsula residents in 2016 and 2017 over concerns about water and wildlife. Other residents backed the project, saying the company was following the rules and that it would be an economic boon.
Weitzner says one of AIDEA's criteria for projects is whether or not they have community support. In the case of BlueCrest, he says they did.
"Within our statutes, there's a requirement that we have support within the local community where we're making our investments," he said. "At the time we were doing that and with the ongoing changes with the investment itself that has to be presented to the board, there has to be support within the community."
He says that's true of other projects, too, like the Coastal Plain 1002 oil leasing on the North Slope and the Ambler mining road project. AIDEA has heard community support for both projects and that Alaska has a history of responsibly developing its resources.
The Ambler mining road project in particular may help Alaska transition to the "new economy," too, he said. The U.S. Geological Survey has shown that the area has extensive deposits of copper, gold, and other minerals, many of which are used in producing batteries and other electronic devices. Those are important for renewable power development.
AIDEA shares a board with another state-owned entity—the Alaska Energy Authority. The two are technically separate, but work together closely on projects. Curtis Thayer, the executive director of AEA, said its mission has always been to lower the cost of electricity for Alaskans. The state is the fourth highest for energy consumption and the third highest for energy expenditures in the country.
AEA owns the Bradley Lake Hydroelectric Facility across the bay from Homer, which is the cheapest source of electricity in the state. The energy from there is transmitted everywhere from Homer to Fairbanks, along lines that AEA also partially owns. A new expansion project was just finished on the dam at Bradley Lake as well, which increases its power capacity by 10 percent.
"What it is is that we diverted a creek into Bradley Lake," Thayer said. "The cost was $47 million, but it adds about 5,100 homes that now get their power from hydro, about 10 percent."
Between the various projects AEA has financed and the transmission lines, Thayer says the state has invested billions in urban Alaska. The parallel he drew was to the Power Cost Equalization program in rural Alaska, which AEA administers to offset the sky-high costs of power in about 193 communities away from the Railbelt. The program is financed by a revolving dedicated fund, which is usually separated from the state general fund. This year, the state has swept those funds back into the general fund, which puts the program in jeopardy, he said.
"There will be communities from rural Alaska that will go bankrupt," Thayer said. "Their utilities will go bankrupt. One utility-- this is 20 percent of their budget, and they serve multiple (communities). It is really a concern for rural Alaska and a concern for us, a concern for the legislature, and for the governor."
More information is available about AIDEA and AEA's projects on their websites, aidea.org and akenergyauthority.org.
Reach Elizabeth Earl at elizabethearl@gmail.com.