Econ 919 — Soldotna sparks entrepreneurship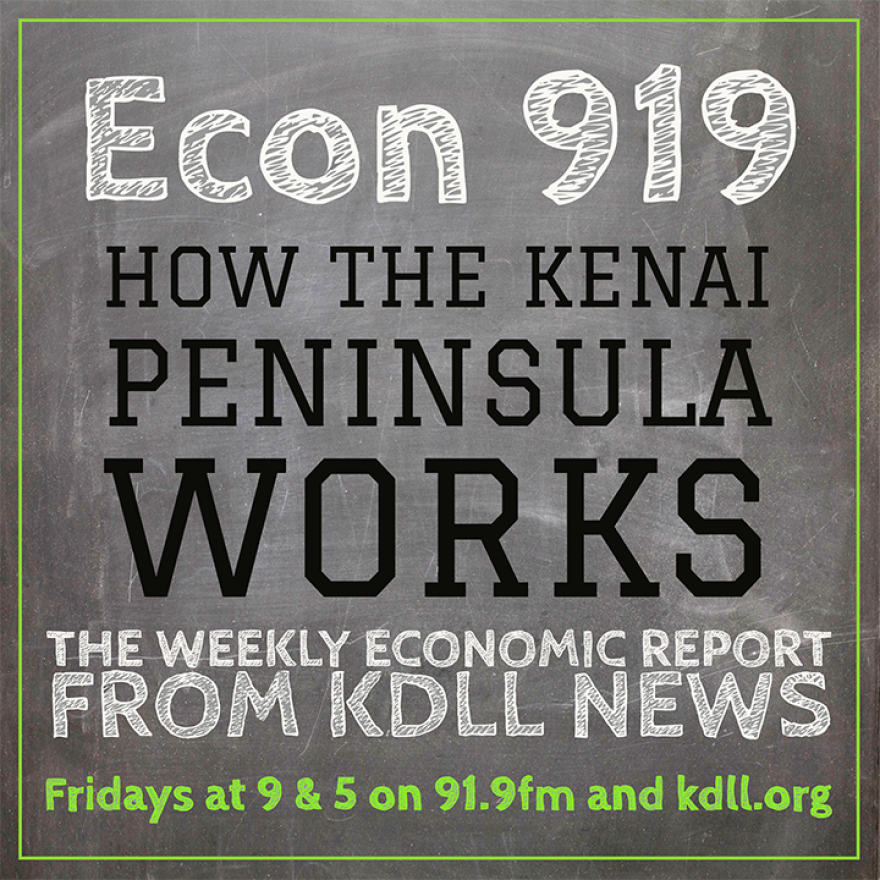 It takes a good idea, the right market and a lot of research, planning and preparation to get a new business off the ground.
Ready cash doesn't hurt, either.
If you've got the first part, the Soldotna Chamber of Commerce has the second in its Spark Soldotna competition.
It's patterned off the "Shark Tank" TV show, where entrepreneurs submit a business pitch for a panel of sharks — experienced businesspeople — to review. Five finalists are selected to pitch their ideas to a live audience, and one will win $4,000.
The first Spark Soldotna was in 2019. Soldotna Chamber Director Shanon Davis says they're excited to bring it back, after having to pause last year for COVID.
"It was so much fun and it just really felt like something that the chamber should be doing. This is encouraging people to be thinking about new business, to be thinking about how to expand their business," Davis said.
Anyone in a 50-mile radius of Soldotna can apply. It can be for a new business or to expand an existing business.
"It really ran the gamut from somebody who was wanting to do cooking classes in their home, to photography," Davis said. "If their passion showed through in their application, the sharks were wanting to hear from them. There were no preconceived notions on what that was supposed to look like."
Davis says it was fun to see the variety of ideas last time and even more fun to see how serious the sharks were about picking the winner.
"Wanting to make sure that the business that they selected, that they were going to be able to succeed," she said. "And then some of the businesses that they thought the ideas weren't quite as developed yet, they wanted to help them move forward to get to that point where their business plans were fully developed. It was just really, really heartwarming to see how passionate the sharks were about these businesses."
In 2019, the pitches were expanding Kenai Kombucha, rebranding Jumpin' Junction, rebranding and expanding Dinner's Ready, starting a photo tour business and inventing a leg rest for plane trips. The sharks dug into all of them.
"With looking at rebranding and possibly a name change, what are the hurdles you see with a name change and how would you tackle that?" asked one shark.
"And I think that you do have competition because people that aren't buying this are currently buying something else right now," asked another. "So, they're either going to have to replace what they're buying to buy your product, or come up with more money in their budget to buy your product."
At the end of the night, the sharks had to agree on one business to get the money.
"It was tough for us, but we tried to look at things like, what is a good idea for the community?" said Steve Horn. "The money that the people use, where's the biggest bang for the buck going to happen? What is a hot product? What is a hot thing? Are we getting in on a trend, something that is growing in the marketplace?"
And the winner was: Kenai Kombucha
For this year? Who knows? The application deadline is Oct. 20.
"In the pitch, we want to know what your service, product, technology would be," Davis said. "Focus on who your target markets are, how you expect to make money, what your business model is, do you know who you competition is, what's your advantage over other businesses in the area that might be doing the same product or service. Who your team is. These are things that are pretty standard in a business plan. And if they haven't developed a business plan yet, this might be able to help them move down that path."
There's a nominal application fee, $15 for chamber members or $30 for nonmembers. The live event will be in November, location to be announced. Spark Soldotna applications can be submitted online at visitsoldotna.com.