Kenai Peninsula College hires new director from within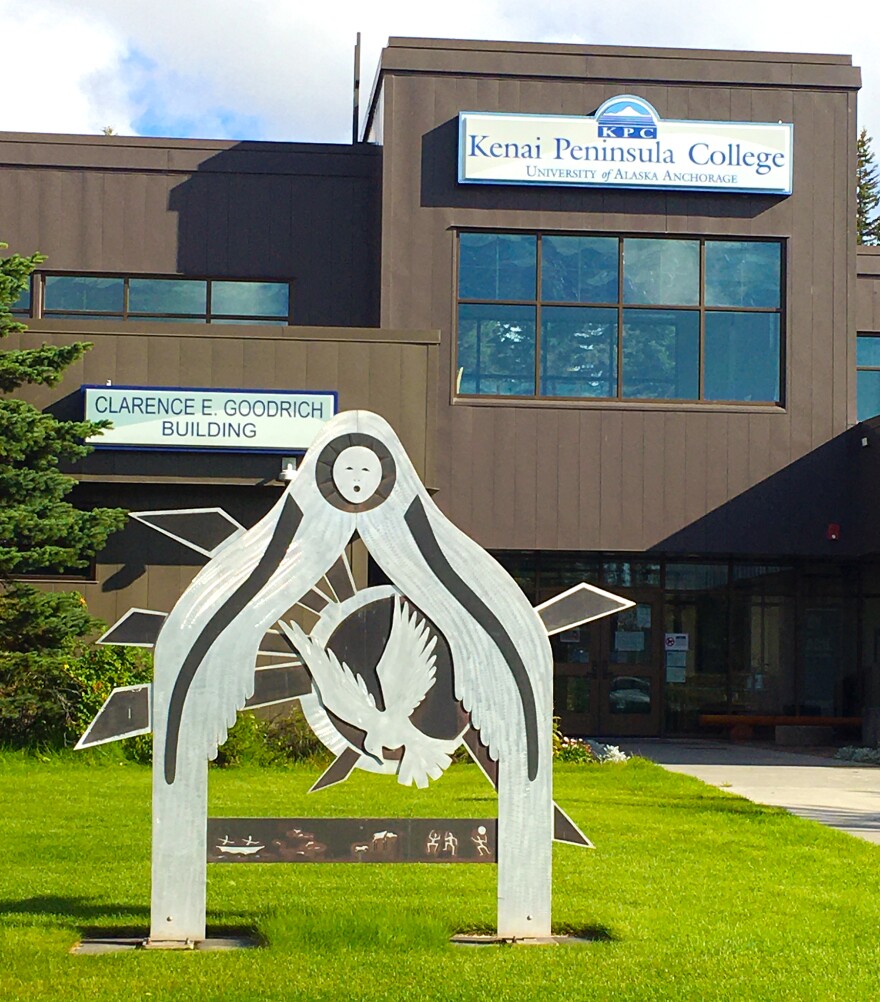 Long-time college employee Cheryl Siemers is the new director for Kenai Peninsula College.
She's replacing Gary Turner, who's retiring this year after 19 years in the role. Turner says he's thrilled with the choice.
"She's what KPC needs now, and moving into the future," Turner said.
The other finalist for the position was Robyne Taylor, a college dean in Salem, Ore.
Siemers is currently the assistant director for Academic Affairs at KPC. She's a professor of English and has chaired the Arts and Sciences Department and worked as a Writing Lab coordinator. She also held jobs at Alaska Christian College, in Soldotna.
Siemers moved to Alaska in the '90s. She got her master's in English at the University of Alaska Anchorage and her PhD from the Indiana University of Pennsylvania.
"I came to the Kenai Peninsula thinking I'd be here for three to five years," Siemers said at a March virtual meet-and-greet. "And maybe move on, or go somewhere else. It has been 19."
A lot of Siemers' scholarly work has focussed on what she calls "place-based education" — or, how institutions interact with their surrounding communities.
"I spent a significant amount of time thinking about how Native ways of knowing help inform curriculum and how we might shift up some of our Western practices, or our paradigms, to appreciate diverse perspectives and how they enrich us all," she said.
KPC and the state's university system as a whole are facing a number of uphill battles, like declining enrollment and deep budget cuts.
"We're cutting bone now," said Turner. "We're through the skin, we're through the flesh, we're in bone. So that will be a big challenge."
He was nervous to retire. But he said Siemers is up to the task. She's worked with Turner on an executive committee that meets on budget matters.
Turner also said Siemers is a great listener and collaborator. She emphasized collaboration in her own presentation.
"With more classes online, there might be more degree offerings where our students don't necessarily have to drive to Anchorage anymore to pick up the last year of a degree," she said. "We are developing partnerships with our other campuses to make more degree options available."
Siemers' first day as director is June 21.
Separately, the University of Alaska Anchorage — of which KPC is part — is also picking a new leader. It's now down to several finalists to replace Cathy Sandeen as chancellor, including the current superintendent of the Anchorage School District and former Alaska Gov. Sean Parnell.
More on those candidates and the upcoming forums on the University of Alaska website.
Correction: The new UAA chancellor will be taking the place of Cathy Sandeen. Pat Pitney is the interim University of Alaska President. We regret the error.