Marathon's Kenai refinery on the market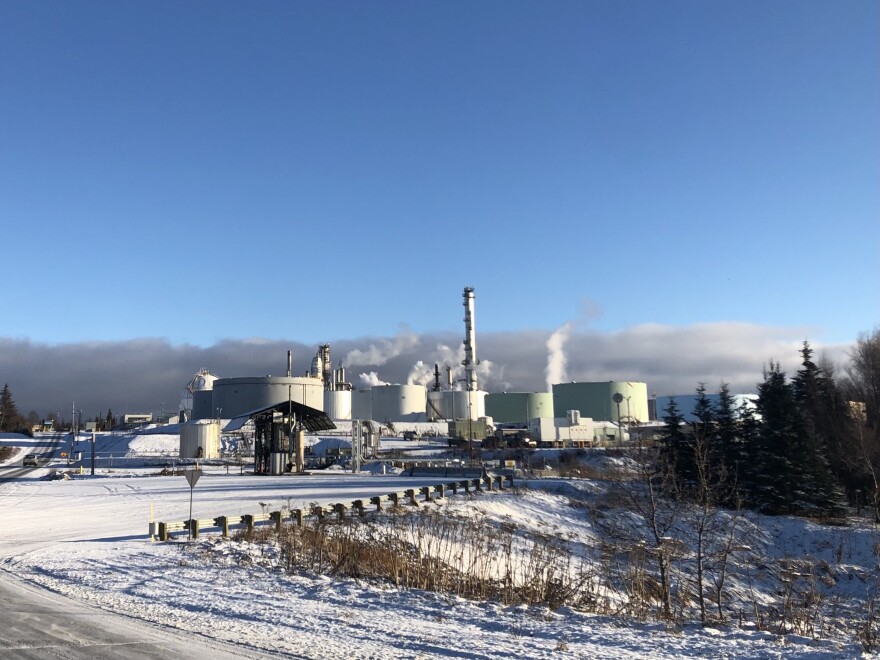 Marathon Petroleum said it's considering selling its refinery in Kenai.
The company acquired the refinery from Tesoro in a 2018 merger and now said it's in advanced talks with multiple parties. Bloomberg reportsthe company plans to focus more on renewables going forward.
Mark Necessary, of Kenai, was part of the team Tesoro brought in to get the place up and running when it first opened the refinery in 1969.
He was living in Texas at the time and didn't know where Tesoro was going to send him until his interview. He asked his wife, Anita, if she was OK with moving to Alaska. She said, sure.
"We moved to Alaska in May of 1969," he said.
Necessary said he and the refinery manager were the only employees to come from out of state. They trained a large Kenai workforce to staff the plant, working with Kenai Peninsula College to develop its first petroleum technology courses.
The city was a lot different back then.
"When Anita and I first visited Alaska in March of 1969, it was woods," he said. "One of the things about when we bought the property — we bought it from a fella by the name of Robinhood."
That wasn't the only difference. The price of gas was much lower — under 40 cents.
The refinery came together quickly, in under a year. At first, it processed oil into diesel and jet fuel. Tesoro under contract with the State of Alaska and U.S. Air Force.
"Up until the 80s, it was pretty much processing Cook Inlet crude," he said. "When the Trans-Alaska pipeline became operational was in the late 70s, and we started processing some Alaska North Slope crude. And as Cook Inlet decreased, we increased the North Slope."
In the mid-70s, the refinery started producing gasoline, too.
Necessary said he was never bored at his job. He was later promoted to refinery manager and retired in 1997. Now, his son's an employee.
He said a lot of the people he worked with spent their whole careers there. He's proud of the work he did.
"The refinery never had a fatality in 40-something years, and now 50," Necessary said. "And they never had a picket line."
Today, the refinery employs over 200 people and processes 68,000 barrels of oil a day
Marathon has 12 other active refineries around the country. Late last year, it converted a refinery in North Dakota to a renewable diesel facility, said Marathon spokesperson Jamal Khiery. The company is currently converting a refinery in California to a renewable fuels facility.
Marathon's presence has changed substantially in Kenai, too, in the last several years. The company sold the last of its Cook Inlet natural gas assets to oil and gas company Hilcorp in 2013, saying it was part of its plan to focus more on oil than natural gas.
Marathon does still own the liquified natural gas plant down the street, currently mothballed. In 2019, Marathon applied to switch the plant over from a gas exporting facility to an importing facility. But it has not yet taken action on that plan.