Econ 919 — Phasing back into business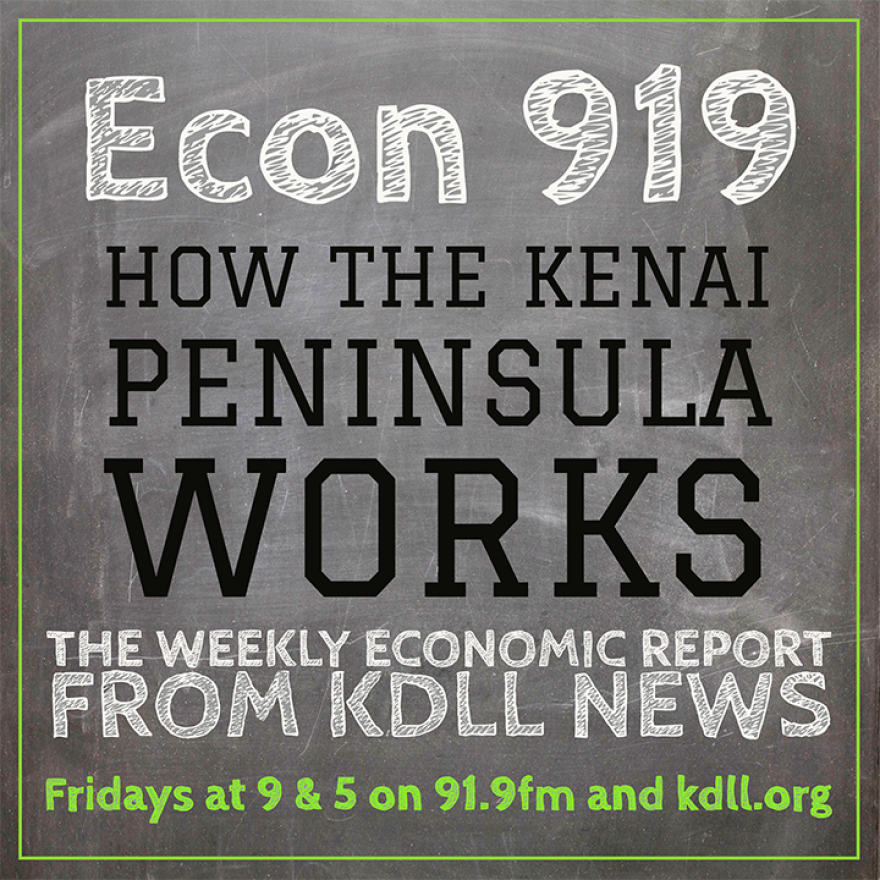 Phase II of the state of Alaska's plan to scale back COVID-19 restrictions goes into effect today. If you want to go out and have a beer to celebrate or watch a movie at a theater, that is now allowed.
Not all businesses are choosing to participate but there are some new options on the central Kenai Peninsula.
Bars are allowed to open to 25 percent capacity. The Vagabond Inn on K-Beach Road plans to be open until 11 p.m. or midnight, depending on patronage.
"Even though the bar was closed, we had a lot of people call and come up and try to patronize, (want to) come in and have a drink. I don't know if they weren't aware of the situation or not. But a lot of people would like to get back in here. And I think it's just the social aspect, people are missing that," said owner George Bowen.
Bowen is excited to get the bar back open and bring his staff back to work. The Vagabond includes a liquor store, which stayed open during the shutdown, but Bowen says sales have been down about 70 percent.
The Orca Theatre is re-opening to 25 percent capacity today, as well, with a laundry list of requirements. Seating will be blocked off to enforce social distancing, cleaning must be hourly, no refills on popcorn or drinks, reservations are required and no one exhibiting COVID symptoms is allowed in the building.
And an interesting wrinkle — film companies won't be releasing any new movies until July, so it's all oldies for the time being. This weekend's offerings are "Gremlins," "The Goonies," "Raiders of the Lost Ark" and "Bloodshot."
Restaurants, retail establishments and personal-care services were allowed to re-open under Phase I. Phase II allows a further loosening of restrictions. Dine-in capacity for restaurants increases from 25 to 50 percent today. That's enough for some businesses to shift from strictly take-out to dine-in, including Kenai River Brewing in Soldotna.
"Restaurants aren't designed to run at 25 percent, there's not a profit margin in the world that can run a restaurant at 25 percent," said owner Doug Hogue. "So we were doing a take-out business, only, and that was working to a very minimal degree. So, being able to run at 50 percent, it's still not optimal. We can kind of capitalize on a couple of things and we can keep things safe as far as what's going on for our employees and the public and still be able to maybe kind of keep things kosher with the money coming in."
Hogue says KRB is testing the waters with dine-in. They'll seat customers from noon to 8 p.m. Friday and Saturday and do take-out the rest of the week. With the weather getting nicer, they'll have seating on their patio, as well.
"People want to be able to get out and they want to socialize again, to the limited degree that we should," he said. "And this gives that option that we can be outside, keep social distancing but be able to kind of be together. It's kind of like an extended campfire kind of feel, I guess."
The same seating and sanitation rules apply — no one can sit together if they don't live together, a fresh glass with every drink, cleaning and sanitizing after every patron. Customers no longer need to make reservations, although it's recommended if you want to ensure a table.
KRB will continue its grocery service, as well — order online and staff will bring your items to your vehicle. Hogue says adding dine-in allows him to bring his staff up to 18 people, close to what he normally has working. He hopes the trend continues.
"If everybody is levelheaded and being safe and practical," Hogue said. "… We're going to do everything we can do to be safe and we want not only our employees but our customers to be in the same situation."