Econ 919 — Still searching for a cold weather shelter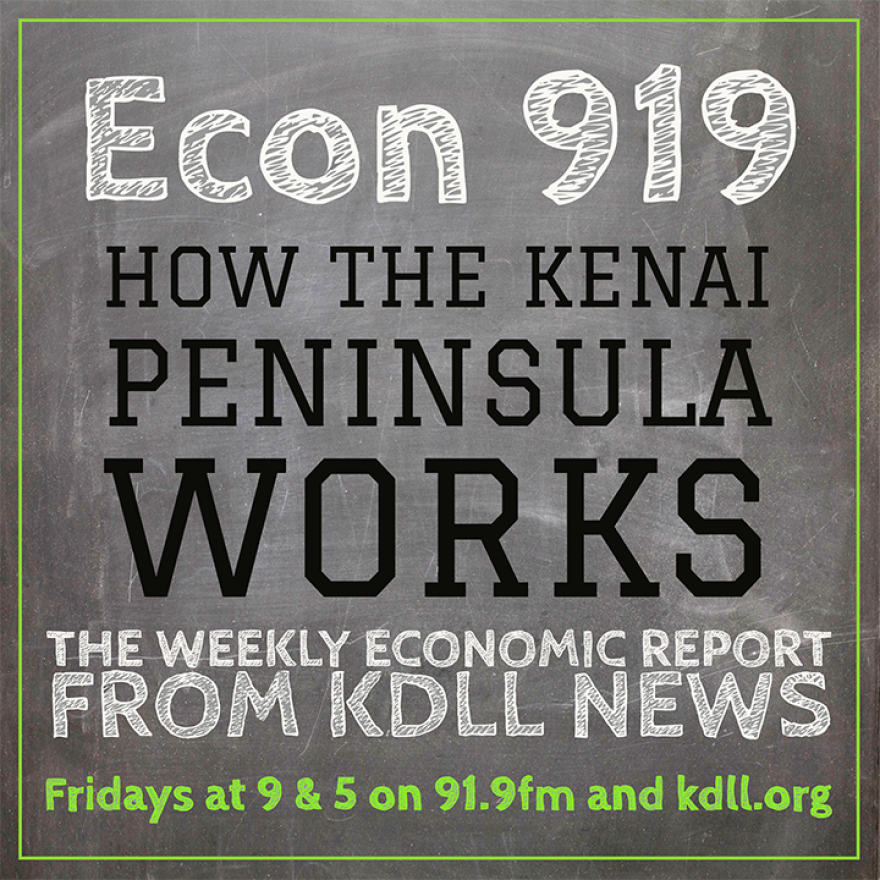 The peninsula has most of what it needs for an emergency cold weather shelter.
"The food bank is ready, willing and able to provide the evening meal and a light breakfast to go in the mornings. We have transportation available through a couple different avenues," said Leslie Rohr. She's executive director of Love INC, one of several peninsula groups that are spearheading the initiative to get a shelter going this winter.
What they're missing is a space. And there's not much that can happen without one.
"We applied for an emergency shelter grant through Alaska Housing Finance, it was a CARES Act program, and because we didn't have an established program running, I think it kind of put us down on the list," Rohr said.
There isn't currently a shelter on the Kenai Peninsula for the hundreds of homeless people who live here. There are few other options for temporary housing on the Kenai Peninsula, including the Friendship Mission for men and the LeeShore Center for victims of domestic violence, both in Kenai.
A cold weather shelter is triggered by low temperatures — in this case, 20 degrees. Kenai had its first 20-degree night in October.
Estimates about how many people would use a shelter are rough. But Rohr said over 450 people came through Love INC's doors in 2020. Last year, thanks to a grant from the Veterans Administration, they saw more veterans than ever.
Rohr and others were closer than they had ever been to getting the shelter set up before COVID hit. They were going to alternate through several churches so each cold night people would be sent to a different building.
It took a while to clear some of the logistical hurdles, like safety certifications.
"We really had planned for those things but didn't realize how difficult some of them would be to accomplish," Rohr said. "But we did that, and we had a couple of churches that were approved and ready to go. And then COVID hit, and their governing bodies shut the churches."
Without coronavirus, they probably would have been able to open the shelter in November, Rohr said.
Instead, they went back to the drawing board. They were close to securing the Challenger Learning Center in Kenai, which has beds, showers and bathrooms. But that didn't work out.
"The Challenger Center, when it was built, was specified to be used for youth," said Twyla Mundy, a volunteer who's been helping with the initiative.
For that reason, they were told they'd only be able to use the shelter to house homeless youth.
Next, Love INC submitted an application for the gymnasium space in the vacant Soldotna Prep building.
They were one of three applicants. The borough approved the Boys & Girls Club and Central Emergency Services to use the space, but denied Love INC's application.
Rohr said she still hasn't gotten a direct answer about why their proposal wasn't approved.
Marcus Mueller, the borough's land management officer, said the borough thought the Boys & Girls Club would be a better fit for the building. While they could have fit both in the space, he said the borough heard concerns about Boys & Girls Club students and homeless shelter occupants being in the building concurrently.
One body that has been openly supportive of the shelter plan is the Soldotna City Council, which gave Love INC a CARES grant of over $30,000 so it could buy a trailer, cots, blankets and other supplies for the shelter.
The organization has also received financial support from the Alaska Community Foundation and Bridges Community Resource Network.
They're not eligible for larger grants, like the one from the Alaska Housing Finance Corporation, because they don't have a brick and mortar space.
It means they likely won't have a location this winter. Mundy worries it's a bad winter to be without a shelter, with more people struggling with unemployment and paying rent during the pandemic.
"We do have homeless. We've always had homeless," she said. "But I'm afraid that we're going to have homeless times two or times three."
Later this month, Project Homeless Connect will host its annual, local event linking people in need with agencies and resources.
It's usually a one-day event, held in the Soldotna Regional Sports Complex. This year, volunteers will reach out to people in need and connect with them at food bank distribution points over the course of two weeks.
Project Homeless Connect also helps organizations like Love INC get a better sense of how many people on the peninsula are homeless. Last year, over 140 participants signed up. Ninety percent of them said they would use an emergency cold weather shelter if one was available.
Rohr said she thinks they'll get resistance wherever they try to put the shelter.
"Any location that you pick, whether it's a conditional- use permit that you have to apply for or there's zoning issues — the minute you say 'shelter' or 'transitional living,' government entities just go into a tailspin," she said.
Mundy said it's never going to happen if local government doesn't make finding a cold weather shelter a prime concern.
"Until the powers that be say, 'This is a priority,' it's not going to happen," she said. "Until our assemblies say, 'This is number one, we need to work on this.'"
Rohr said they'll explore all options going forward, including looking for land for potential construction. Mueller said the borough offered to help scout a site.