Econ 919 — Lawmakers consider new sport fish surcharge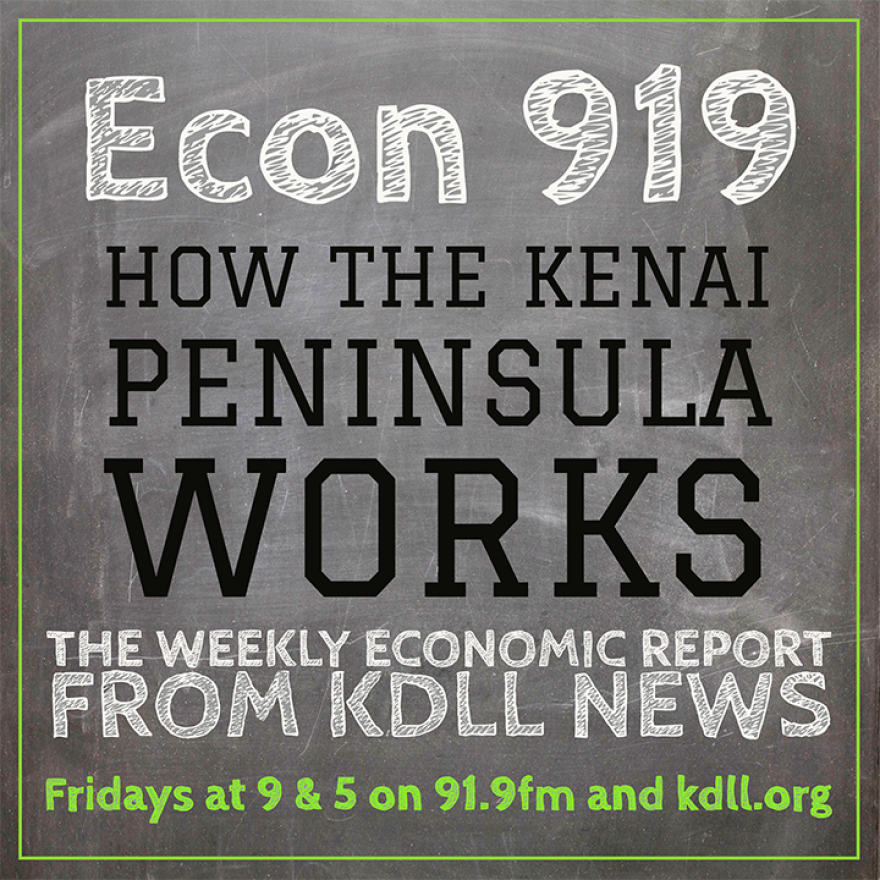 An Alaska resident last year would have to pay $29 for a sport fishing license. Same goes for the 14 years before that.
This year, the same license costs $20. The Alaska Department of Fish and Game scrapped the surcharge after paying off a bond debt on the construction of two hatcheries.
But the reduction might just be temporary. Legislators are considering levying another, smaller surcharge on those licenses this summer. This time, the charge would fund maintenance projects at sport fish hatcheries around the state.
The bill came from Gov. Mike Dunleavy's office and is under consideration by the House Fisheries Committee. Its supporters include hatchery operators, sports fish associations and a commercial fishermen trade association.
Fish and Game Commissioner Doug Vincent-Lang advocated the bill at a House Fisheries Committee meeting this week.
"The intention of this money is to basically maintain those hatcheries so we're not having to dip down into our existing allocation of Fish and Game funds to do the maintenance of 'em, and end at the end of the day to continue our operations of stocking fish," he said.
Hatcheries are currently maintained with money from the department's general fund. Commercial salmon fishermen also contribute, through cost recovery and enhancement taxes in regions where there are aquaculture associations.
The surcharge that expired in January funded construction of hatcheries in Anchorage and Fairbanks, as well as maintenance projects in Juneau. The department agreed to get rid of the surcharge when the bond debts were paid off.
"So that now is leaving us with a bit of a hole in terms of deferred maintenance on the existing hatcheries," Vincent-Lang said.
Revenue from the surcharge would go into a dedicated sport fishing hatchery facilities account. Commercial hatcheries, like the Tutka Bay Hatchery, would not benefit from the surcharge.
This proposed surcharge is lower than the one that expired. For residents, licenses would cost an additional $4, for a total cost of $24.
For annual nonresident licenses, the surcharge would be $40. That would bring the cost of those licenses up to $145. For one-day nonresident licenses, it would be up $5 to $20.
The department estimates the surcharges would bring in $4.6 million annually, based on data from sales between 2016 and 2019. The vast majority would come from the surcharge on nonresident licenses.
Ben Mohr is executive director of Kenai River Sportfishing Association.
"The sport fishery, whether in freshwater or salt, directly benefits from Alaska's sport fish hatcheries," he said.
He likes that the bill is meant to be by and for sport fishermen.
"And that to us is the critical portion of the bill," he said. "That the funds generated from sport fishing licenses stay with the users."
Fish and Game estimated each year between 2012 and 2016, fishermen caught 10,000 hatchery-reared king, 100,000 coho, 19,000 pink and 138,000 sockeye in sport fish, personal use and subsistence fisheries. The big sport fish hatchery in Southcentral is the William Jack Hernandez Sport Fish Hatchery in Anchorage.
Advocates said commercial fishermen would reap benefits from better hatchery management, too.
Lisa Von Bargen is Wrangell's borough manager. She said the bill is important for Wrangell's economy.
"The funding generated under this program will support hatcheries like Crystal Lake in Petersburg," she said. "And although considered to be a sportfish hatchery, Crystal Lake also rears king salmon used to stock four commercial fisheries."
That worried Mike Kramer, who's on the Fairbanks Fish and Game Advisory Committee. He's concerned that most of the fish from the Crystal Lake hatchery are harvested by commercial fishermen.
"We feel the surcharge is designed for a particular purpose, to build the two hatcheries in Fairbanks and Anchorage," he said. "That purpose has been accomplished and it's time for that surcharge to go away."
On Thursday, Kodiak Republican Rep. Louise Stutes introduced an amendment to raise each strata of surcharge by $2.50.
"The addition of the $2.50 will raise over $1 million in additional revenue that's badly needed to support the activities of sports anglers," she said.
Ketchikan Independent Rep. Dan Ortiz liked that idea.
"So I'm thinking, because of the fact that 82 percent of the people who pay this come from out of state and are certainly not going to be in any way hesitant to pay $5 versus $2.50, in this time of resources, why not take the opportunity?" he said.
The amendment was adopted. The bill will go to another hearing next week and the committee will consider an additional amendment.